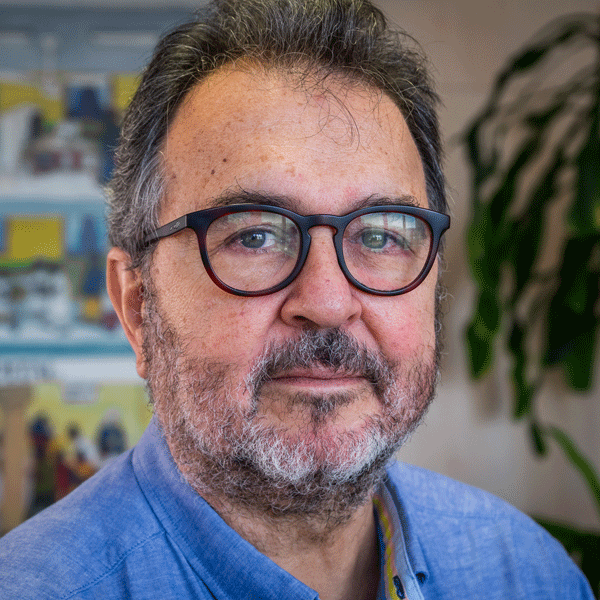 Antoni Plasència
General Director
A Year of Growth and Lessons Learned
Throughout 2021, we worked against the backdrop of the most massive vaccine deployment ever conducted in history, while coming to terms with the COVID-19 pandemic's toll on society and drawing lessons for the future. On the bright side, we witnessed the landmark recommendation of the world's first malaria vaccine for at-risk children, to which ISGlobal and CISM greatly contributed. For our institution, it was a very productive year that consolidated progress made over the last five years in the areas of research, translation and education. We published a record 646 scientific publications (84% in Q1), attracted competitive funding for over 80 new projects, built a portfolio of 18 patents and software programs, trained over 600 students and appeared 13,500 times in the media. Our total budget reached €40.7 million (82% from competitive funds), the largest amount in our history. Finally, of the 256 indicators and outcomes established for our 2021 Action Plan, 70% were fully completed and we received very positive overall feedback from our External Advisory Committee and the CERCA panel evaluation.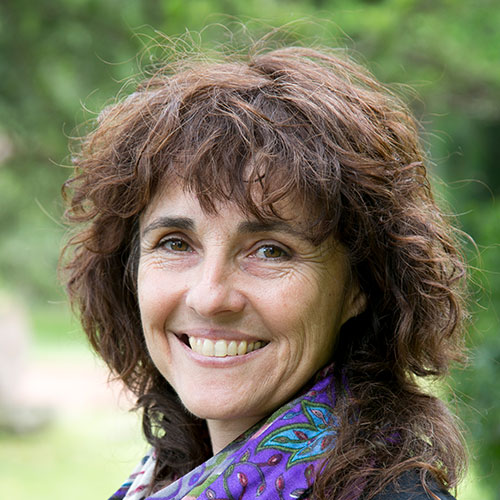 Denise Naniche
Scientific Director
Responding to global health challenges through science
Our research teams achieved significant milestones in established areas of excellence. These include the selection of three groups to join the new infectious diseases area of the Spanish national CIBER consortium; the establishment of ISGlobal's Exposome and Science Implementation Hubs, which bring together researchers across different programmes; the creation of a malaria molecular surveillance system in Mozambique; and an interactive website ranking cities according to the health impact of different urban exposures. In addition, we have opened new research avenues in response to a changing world, including numerous projects on COVID-19, new migrant health and mental health projects, and studies on environmental drivers of obesity.
The Severo Ochoa programme, with its three cross-disciplinary groups, is already bearing fruits, with exciting collaborations within and beyond our institution. Medical image analysis for the early diagnosis of cancer, smartphones for promoting sustainable and healthy diets, and evidence on the impact of health policies such as cash transfer programmes are just a few examples.
Training future generations worldwide
With our first online Summer School on Global Health, we managed to reach over 300 students from across the world. Twenty-one students defended their PhD theses at ISGlobal and, together with the UOC and UPF, we launched the world's first Master in Planetary Health.
Raising visibility and guiding decisions on key issues
The European Respiratory Society awarded distinctions to two of our researchers and elected the head of our NCD programme as Secretary General. Several of our researchers were selected to be part of the Lancet COVID-19 Commission and of the COVID-19 Advisory Committee for the Catalan Government, and many participated in elaborating over 20 policy briefs with the Policy team to guide decision-making on the COVID-19 response. Looking forward, we co-organised the Caixa Research conference on overcoming pandemics, and have been actively working to establish an institutional hub for better preparing for and responding to future health crises. Our work on SDG implementation continues, and we are proud to host the Spanish Chapter of the Women in Global Health Movement.
Expanding and nurturing global partnerships
We celebrated together with the Manhiça Health Research Centre (CISM) 25 years of strategic partnership, and started new projects and capacity-building activities in Sierra Leone. We also expanded our presence in Latin America, with key collaborations in Paraguay and a collaboration agreement with Fiocruz in Brazil. Locally, we signed a series of agreements, including one with Agbar in Barcelona, for research and knowledge-transfer projects aligned with SDG 3 (Good Health and Well-Being) and SDG 6 (Clean Water and Sanitation).
We want to acknowledge the continued confidence and support of the people and institutions of our governing bodies, as well as all our partners and staff. All this would not have been possible without your hard work and commitment to helping build a future where everyone, everywhere can live a healthy life while respecting the planet's limits. Thank you!